Homework for KW19 and KW20
Please revise for the test, which Andreas will give in class on Tuesday 17th May. These are the areas which will come up on the test:
Grammar and vocabulary from the first 5 classes
Money vocabulary from KW16
Vocabulary from the Dragon's Den activity
Vocabulary from the FT article in KW16
If you have any questions, please let us know.
Homework for KW18
Please read page 36 and do the exercises on page 40:
In Company Upper Int – Telephone Complaints
Homework for KW17
Market Leader Upper Intermediate pp 85 86 105
Homework for KW16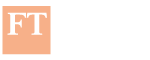 Homework for KW15
Please do this revision test before the next class: Test. Thanks a lot
Homework for KW14
Present_perfect_or_past_simple
Present_perfect_or_past_simple_2
Homework for KW12
Email English complete page 8:
Relocations to rough-edged challenger cities.
As emerging market countries develop and expand their economies, many overseas investor companies are looking outside the large cities to smaller cities where costs may be lower. This has led to the rise of so-called challenger cities. One example is Pune in India, which has a population of 5,5 million. But compared to large cities such as Mumbai and Bangalore, Pune does not have the same amenities that make life more comfortable for expatriates from western countries. But the challenger cities are catching up fast: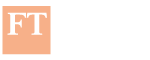 Homework for KW11
GroupM goes around the IAB to forge 9 separate publisher agreements on viewability
Business Grammar No Problem Unit 3
Homework for KW10
Worksheet WPP Finishes 2015 as Most Prolific Acquirer in Media, Marketing Industry
In Company_Upper Intermediate_Pages 12 and 13_Tense Review
This is extra homework: